Bags, Duffels & Accessories, Briefcase / Messenger / Document Duffel Bag,Fanny Packs,Tote / Non-Woven / Insulated,Tote / Polyester Travel / Toiletry Bags,Drawstrings, Backpacks & Koolers Back Packs / Dual Strap,IceChest / KoolerTote,Lunch / Kooler Bags,Rolling Koolers,Writing Instruments,Paper Barrel Highlighters / Pens,Plastic Ball Point Pens,Stylus Pens,Writing Sets / Neck Pens / Multi-Color Ink Pens,Beach Balls,Blankets / Mats,Chairs,Document Holders / Coin Pouches / Wallets,Fans / Misters,Golf Accessories,Insulated Can / Bottle Kooler Outdoor / Spirit / Fun,Pedometers,Sports / Fitness,Stadium Cushions / Ponchos,Sunglasses / Accessories,Portfolios & Notebooks Eco-Inspired Jotters / Notebooks,Executive Portfolios Collection Journals,Non-Woven Portfolios,Notebook / Jotters,Desk Accessories Business Card Holders / Frames,Calculators,Clips / Desk Sets Coasters,Moving Flower,Rulers / Letter Openers,School Supplies / Pencil Cases,Sticky Notes / Sets,USB Fan / Computer / Desk Accessories
Your Name - Logo or Message Printed On Everything.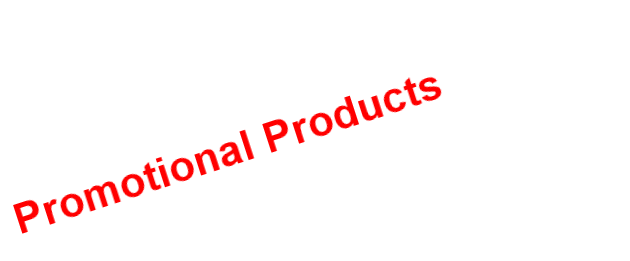 Promotional products or specialty advertising are useful items imprinted with Your name, logo, message or offer. There's a 90+% chance that you have in your possession, Mug, T-shirt, Match Book or other promotional item that someone gave you to keep their business in your mind.

Smart marketers realize the impact promotions have in reaching a specific audience.With over 300,000 different products, these are important and respected parts of the marketing program.

Just about any product can be imprinted with your companies information. Just about every dealer works direcly with the manafacturer to custom produce your promotional product.

This means we do Not produce these products in our shops. Since we all source these products from the manafacturer we all get the same wholesale pricing. All the jobs are done with the same quality as the factory produces them! Please let us source your next promotional product.